"There is no dishonor in losing the race. There is only dishonor in not racing because you are afraid to lose."  — Garth Stein
Do you know someone who is just getting started in the L&D field? Maybe a student or someone making a career change? Nominate them for a free pass to the online Learning Development Conference which is starting on Monday.  I've got a free pass and would love it to go to someone deserving. Send me a brief note with their name, email, and why you think they deserve a free conference pass.  I'll pick the winner from any nominations I receive by 8am Eastern tomorrow (6/20).  You can reply to this email or click here.
Happy Friday! Thanks for reading.
What I'm Listening to:  This morning I'm going with my personal list of liked songs which is kind of a reflection of me – retro, calm and cool. (At least that is what I want to think!)
---
---
Present with your video beside your PowerPoint slides in Microsoft Teams or Zoom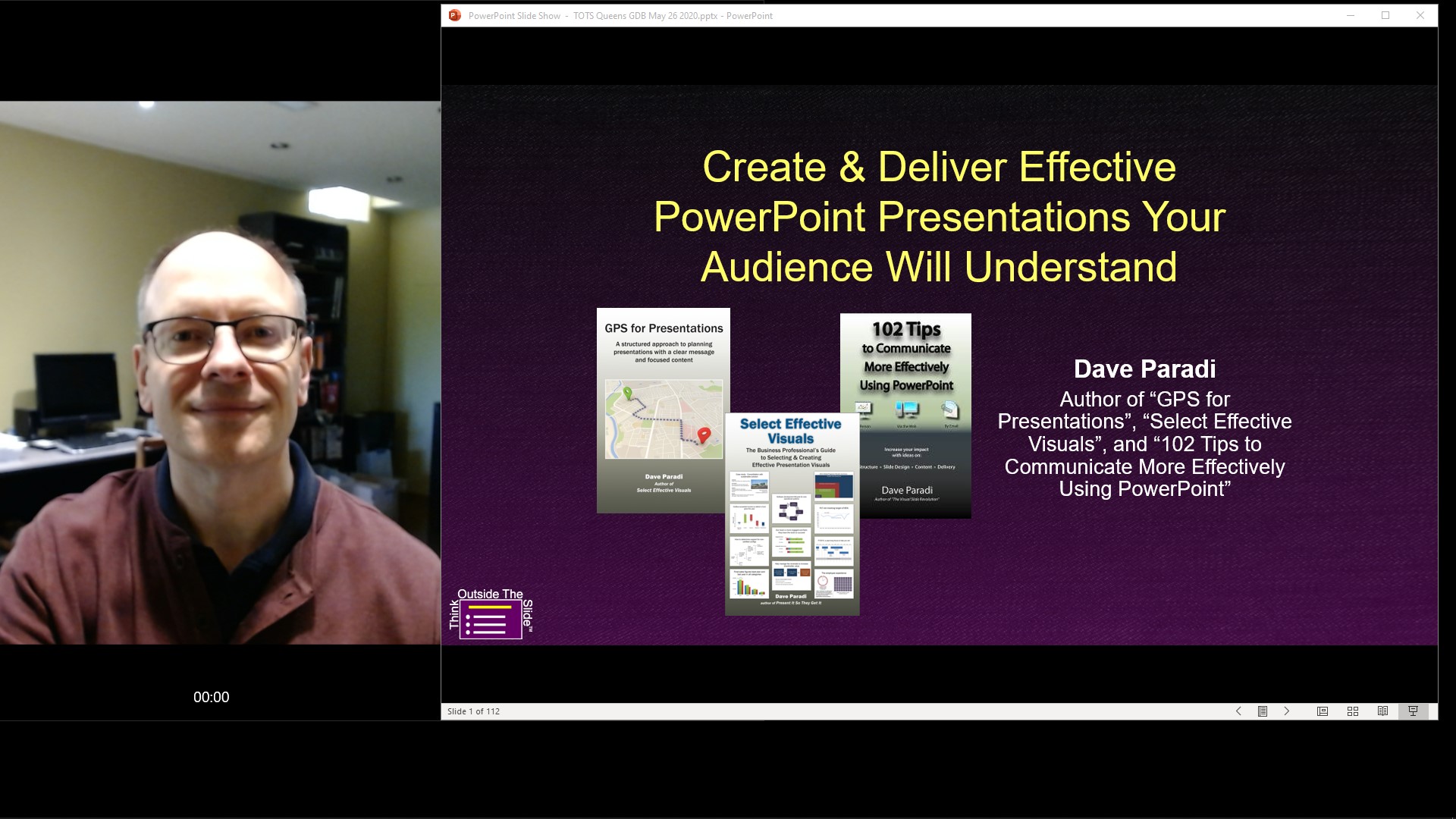 It seems like everyone is meeting and presenting online these days. Dave Paradi shares a slick tip for presenting with your video beside your PowerPoint slides in Microsoft Teams or Zoom
---

"Training will help solve this problem." Before you say this, make sure more powerful changes have been made first. Here are 7 factors to consider from Cathy Moore. It's like the marketing funnel. We pour a bunch of problems in at the top. Some problems are solved at each level, until a few problems make it to the narrowest bit, where training might be appropriate.
---
Social Age Guide Book Series

Julian Stodd has created a series of free e-books that takes an overview of a subject, and includes sections on 'what you need to know', 'questions you should ask', or 'what you need to do about it'. Topics include community building, remote working, social learning and more.
---
Are Your eLearning Courses Ready for Adobe Flash End of Life?

December 31, 2020. The end of an era. The end of life for Flash. Back in the summer of 2017, when Adobe first announced they were "pulling the plug" on Flash, 2020 seemed like a long time away. Now it's not. If you still have Flash-based content, you have just a few short months to decide what to do with it.
---
Which Video Conferencing Tools Are Most Accessible?
In this article, Claudio Luis Vera explains what to keep in mind when choosing between video conferencing tools to benefit everyone on your team — including those with disabilities.
---
A few other things just because I can.
Podcasts
Here are three podcast episodes from this week that are worth a listen:
---
Tech, Tools & Tips
Events
Learning Guild's SpeakerChat – Sticky Learning Tools + Tech with Nick Floro  – Recording of Nick's Learning Guild session. Lots of great stuff in there!
Where You Can Find Me
Interested in the things that didn't make the cut here?  Follow me on Twitter or connect with me on LinkedIn
---
I love talking about learning, design, and technology. If you're looking for a speaker, let's talk! Speaking and Workshop Information Sheet.
Looking for a previous edition? Check out the archives