Happy Friday! Just the other day I had a LinkedIn conversation about whether or not PowerPoint is a reasonable tool for print design. This person said that PowerPoint is not a "professional" tool. I totally disagree and I'm super curious to hear what you think?
Thanks for reading!
What I'm Listening to:  Today I'm working along to a nice album called "Easy Wonderful" by Guster. How can you not like something called Easy Wonderful?
---
---
Cognitive Load Theory and Its Applications for Learning
Cognitive load theory, developed in the 1980s by psychologist John Sweller, has become a dominant paradigm for the design of teaching materials. In this essay, Scott Young explains the theory, some of its key predictions, and potential applications for your learning.
https://www.scotthyoung.com/blog/2022/01/04/cognitive-load-theory/
.
---
With No-Code, a New Kind of 'Citizen Developer' Emerges
No-code has been around for some time now, but it's only starting to gain momentum in the mainstream. The term essentially consists of software tools that anyone can use without having to learn how to code."I think, really, what no-code is, is technology that enables people to build technology," explains Adalo co-founder, Jeremy Blalock. "It enables people to build things that they would not have been able to build without code before."
https://www.jotform.com/blog/with-no-code-a-new-kind-of-citizen-developer-emerges/
.
---
Online Learning Can Be Engaging and Effective
Howard Rheingold reminds us that online learning, done right, can be a delight — and achieve learning objectives. It appears that teaching online by necessity rather than aspiration has led to a many online attempts at learning that have fallen short of the mark, leaving those who were forced into it unsatisfied with the outcome and sometimes outright hostile to the whole idea.(Be sure to check out the links and resources at the end!) 
https://hrheingold.medium.com/online-learning-can-be-engaging-and-effective-87200d37dc62
.
---
Watching A Lecture Twice At Double Speed Can Benefit Learning Better Than Watching It Once At Normal Speed
What impact does sped-up viewing have on learning? The answer, according to a new paper in Applied Cognitive Psychology, is, within some limits, none. In fact, if used strategically, it can actually improve learning. However, what students think is going to be the best strategy isn't actually what's most beneficial, Dillon Murphy at UCLA and colleagues also report.
https://digest.bps.org.uk/2021/12/21/watching-a-lecture-twice-at@-double-speed-can-benefit-learning-better-than-watching-it-once-at-normal-speed/
.
---
---
.
Content design: a great way to make user-centered content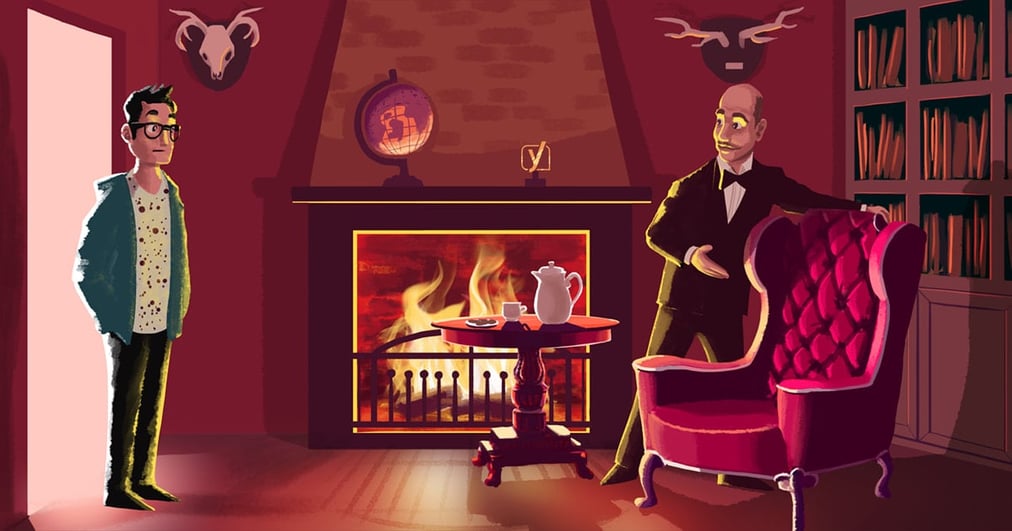 Do you know about content design? This process is aimed at making content production much more structured and user-centered. Content design prevents you from simply typing out 500 words about a particular topic without really thinking that through. For this, the inimitable Sarah Richards coined the term content design. It's a way of improving content and aligning it with user needs, while also cutting fat.
"Content design is answering a user need in the best possible way for the user to consume it." Sarah Richards of Content Design London. Catch her talk with some good examples on this topic here.
https://yoast.com/content-design/#:~:text=Content%20design%20prevents%20you%20from%20simply%20typing%20out,while%20also%20cutting%20cruft.%20What%20is%20content%20design%3F
---
 

---
If you're enjoying this newsletter, I'd love it if you shared it with a friend. You can send them here to sign up.
Want more? Follow me on Twitter and LinkedIn.
---