"Wherever there is a human being, there is an opportunity for a kindness." — Seneca
Happy Friday! I'm excited for a couple of European online events coming up next week. On Tuesday I'm teaming up with Mathias Vermeulen at LearnTec Xchange for one of the two sessions in English to talk about #NoCode (Register for free!). And on Wednesday, I'll be speaking at the Learning and Development conference.
Thanks for reading!
What I'm Listening to:  I found Life At which is a cool site that lets you choose a scene for your screen complete with sounds and more. Today, I've got it setup with the sights and sounds of an Icelandic lagoon with soothing background music. Check it out and find your favorite scene.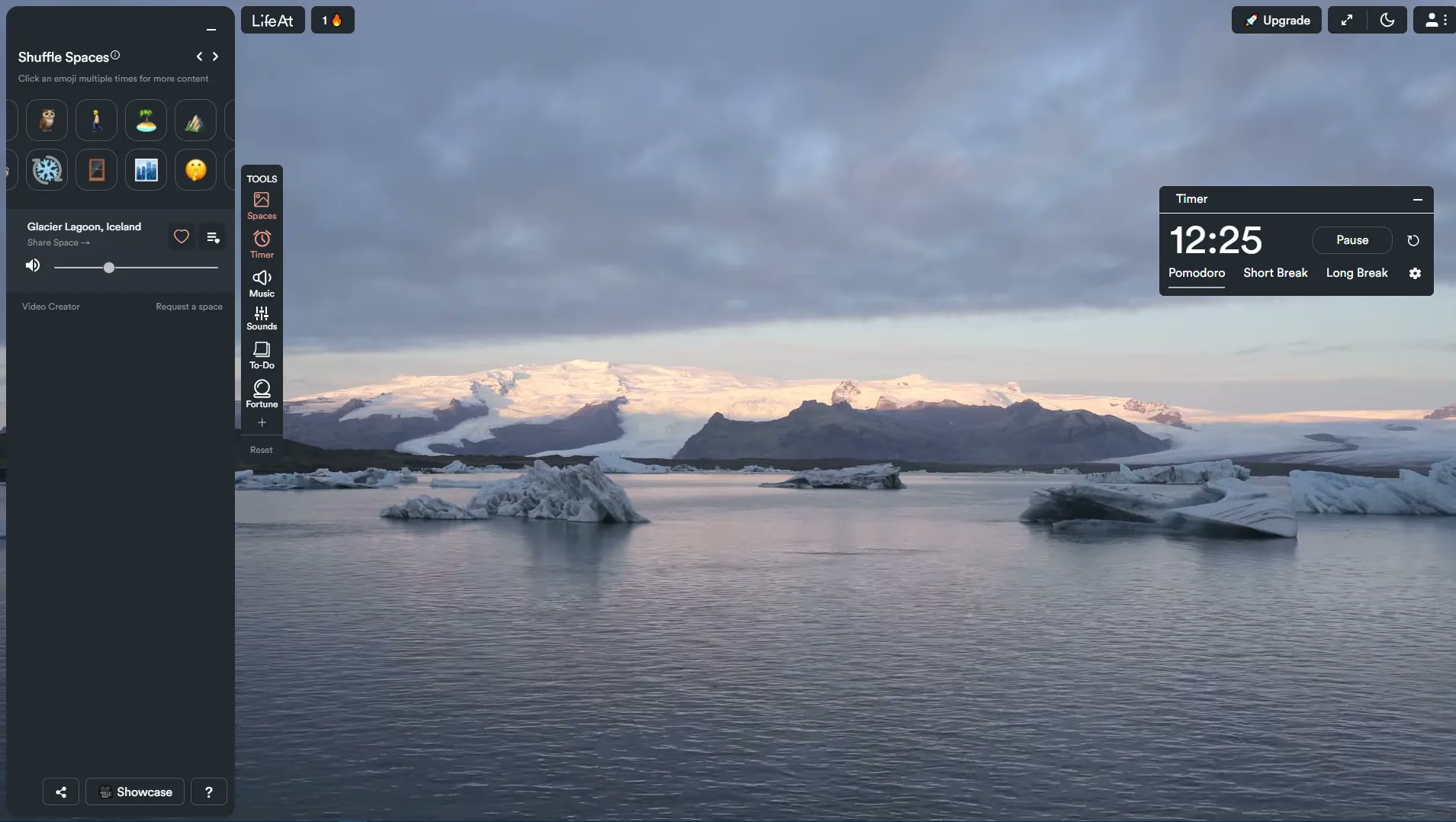 .
---
---
.
.
Pretesting versus posttesting: Comparing the pedagogical benefits of errorful generation and retrieval practice
Asking students to take a practice test before they've even encountered the material may seem like a waste of time—after all, they'd just be guessing. But new research concludes that pretesting, is actually more effective than other strategies
https://psycnet.apa.org/doiLanding?doi=10.1037%2Fxap0000345
---
.
Future of Work Is Nothing Without Consideration For The Future of Learning
The future of work is a major topic of conversation.And a conversation on the future of work without a simultaneous conversation on the future of learning misses the mark. After all, work is learning! Explore this view of the 3 elements of modern learning: community, content and events and their interdependence.
​​https://modernlearners.com/future-of-learning/ 
---
.
The Spacing Effect: How to Improve Learning and Maximize Retention
We are not taught how to learn in school, we are taught how to pass tests. The spacing effect is a far more effective way to learn and retain information that works with our brain instead of against it. Learn more about how to use it in this Farnam Street article.
https://fs.blog/spacing-effect/
---
.
The 10 Most Significant Education Studies of 2021
From reframing our notion of "good" schools to mining the magic of expert teachers, here's a curated list of must-read research from 2021. Pretesting which we saw up above it in here as well as the learning benefits of teaching and more.
https://www.edutopia.org/article/10-most-significant-education-studies-2021
---
.
Bring your slides to life with PowerPoint's new Record experience
Powerpoint has always had a Recording tab but you really had to search for it (it was turned off by default) and many people didn't know it even existed. Did you? Finally, Microsoft has updated it and brought it out of hiding. With some nice features including teleprompter view and background blurring you might just be surprised how good this can be for creating videos.
https://insider.office.com/en-us/blog/tell-your-story-with-video-recording-in-powerpoint
---
.
.
Did you know that you can now support this newsletter by leaving a tip?
---
If you're enjoying this newsletter, I'd love it if you shared it with a friend. You can send them here to sign up.
Want more? Follow me on Twitter and LinkedIn.
---