How far that little candle throws his beam! So shines a good deed in a weary world.

Shakespeare
Happy New Year! I hope your holidays were happy and spent with people you care about. If you have any money left over you might want to "treat yoself" with a little L&D swag from the L&D Swag store or Learning & Development Swag. Thanks for reading!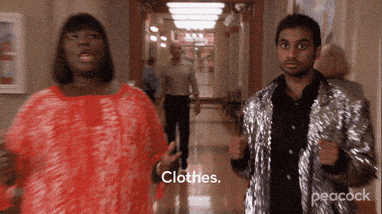 What I'm Listening to: With all the insanity happening in the US this week, I'm feeling the need for something relaxing today – "Lo-Fi Hip Hop" is great for that and for working along with.
---
---
3 Questions Answered by an L&D Giant: Richard Mayer
This brilliant series continues with Richard Mayer, whose research on multimedia learning is something that everyone, especially in the L&D world, should know.
https://3starlearningexperiences.wordpress.com/2020/12/29/3-questions-answered-by-an-ld-giant-richard-mayer/
---
The Leadership Lie to Leave Behind in 2021
These words from Mark Britz resonate. "No doubt a leader should always try to be a better human, but if they want a better company, they need to spend less time changing themselves in the hope it trickles down to others and spend more time changing the conditions in the organization so change happens quickly."
---
Why Doesn't Your Company Have a Curator?
In this post, JD Dillon propose that every company needs a curator because every company struggles with enabling the rapid, consistent and meaningful flow of workplace knowledge. Hop on over and see what he says about how this foundational problem manifests in a variety of ways, what a curator should do and where to find them.
https://www.learngeek.co/2020/12/why-doesnt-your-company-have-a-curator/
---
The Learning Tech Landscape
If you like to keep up with what is happening with learning technologies, you should be plugged in to Red Thread Research. This is a good overview that addresses how the learning tech market has changed and grown in the past couple of years.
https://redthreadresearch.com/the-learning-tech-landscape-more-just-more-complementary-version/
---
NPR's Book Concierge
I like big books and I cannot lie! This site from NPR is awesome. Mix and match the filters below and the years above to explore nearly 2,500 recommendations from NPR staff and trusted critics.
https://apps.npr.org/best-books/
---
A few other things just because I can.
Podcasts
Here are three podcast episodes from this week that are worth a listen:
---
Tools & Resources
For more tools & resources like these check out my Tech Toolbox posts where I post new tools to help you work smarter, not harder.
---
Where You Can Find Me
CUNA IdeasFest – Learning Technology Trends & How to Start Using Them – January 26
Nashville ATD – Using Technology for Training – September 16
---
Interested in the things that didn't make the cut here? Follow me on Twitter or connect with me on LinkedIn
---
If you're looking for a helping hand or someone to speak at your event, let's talk!
Speaking and Workshop Information Sheet.