"Your knowledge is a wellspring from which to draw for others, not a treasure to hoard for yourself."

—Captain Jean-Luc Picard
Happy Friday! You've no doubt noticed that I've been doing a little redecorating here with the newsletter layout and design. It is something I've wanted to do for a long time and finally got around to doing. I expect there will be some additional tweaks and I'd love to hear what you think?

Hit reply and share what you're take is…good, bad and anything in between. I appreciate your thoughts!

Thanks for reading.
What I'm Listening To: Sometimes music can change your mental landscape. Today I am trying to test that theory with this "Happy Mix" (Follow me on Spotify)
---
---
📰 News & Notes
How You Can Streamline Your L&D Content Creation with Descript
If you do anything with audio or video (and who doesn't these days?) you should know about Descript's "super powers".
This recorded webinar show you how some L&D teams are supercharging their workflows with Descript's screen recorder, powerful video editing capabilities, Overdub (their synthetic voice tool), and one of my favorites – audiograms.
---
Tips for Learning & Development from Leading Experts
40 Top L&D Experts from around the world answer the prompt:
"What's something you think L&D professionals could sometimes improve on, and what tip(s) would you offer for improving?"
Modernizing Learning: Building the Future Learning Ecosytem
If you're not thinking in terms of learning ecosystems yet, you should be. This free ebook from the ADL address topics such as lifelong learning, learning systems interoperability, analytics, personalized learning and strategic planning.
Setting Up a Design Grid in PowerPoint With BrightSlide

Most designers use a grid system. But when it comes to presentations, we often completely forget about grids and how much easier they can make our lives while adding consistency and visual structure to our designs. Nolan Haims shares how easy and helpful grids can be. (plus how BrightCarbon's BrightSlide add-in can make it even easier)
---
Weekly Filet | Every week, it's a treasure trove full of serendipity — which makes it truly one of the best places on the internet. Every Friday, the Weekly Filet provides you with a careful selection of great things to read, watch and listen to. Sign up for free!
Smartr Daily | The Essential Newsletter For Curious Minds. Sourcing the smartest articles on the Web – Thought provoking ideas and insights delivered straight to your inbox daily!
Try for free!
Meco | Try this distraction-free space for reading and discovering newsletters, separate from the inbox. Add your newsletters in seconds and liberate your inbox. Try Meco today!
---
🎤Podcasts
The Role of Curation in Learning

Paige Kracke discusses the role of content curation in learning & how to create tailored learning experiences without overwhelming people.

Listen now »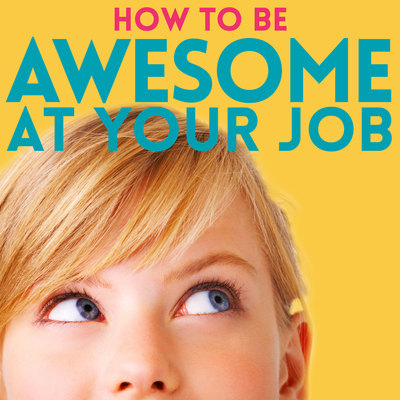 How to Get Along with Anyone at Work

Amy Gallo shares how to constructively deal with difficult people at work. If you like this, check out her Ted Talk "The Gift of Conflict"
The Art and Science of Gathering

Priya Parker teaches us how to turn our gatherings into opportunities for more meaningful connection with others.
---
🧰Tech, Tools & Tips
Synthesia is an AI video tool lets you create videos from plain text in minutes.
With TinyWiki anyone can design visuals that will get your hard work noticed.
Rytr is an AI writing assistant that helps you create high-quality content, in just a few seconds, at a fraction of the cost!
Donut brings people together by facilitating new connections, automating random conversation & encouraging celebration.
---
Where's Mike?
---
Sponsored
Transitioning From Teaching to Instructional Design
To create an effective course that learners will enjoy, you first need to work out the roadmap. It should be a crystal clear route that the learner will follow to arrive at the training goal. The course outline is this roadmap.
Read this comprehensive article to learn:
● What a course outline is
● What must be included in the outline
● How to create a course outline step by step
● Tips for creating an effective outline
And download this course outline template that you can customize for your eLearning project: